Learn About Cloth Dormeuil: From Fibre to Finished Product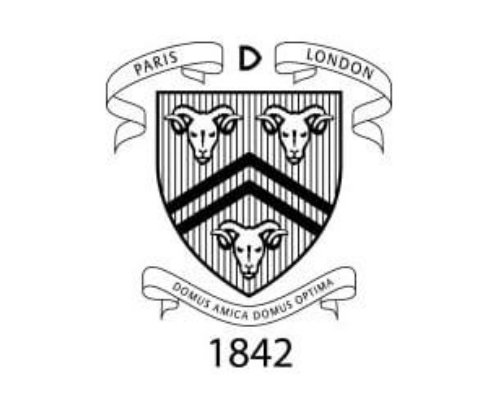 What makes a fabric the finest in the world? Great question, let me introduce to you, Cloth Dormeuil.
Dormeuil (pronounced door-may), is a fifth-generation cloth mill originally from Yorkshire, England when Jules Dormeuil had the idea of importing English cloth into France in 1842. In 1860, brothers Alred and Auguste Dormeuil joined the family business and created the family crest, with 3 ram heads representing the three brothers. In 1871, Jules opened his first boutique at 10 New Burlington Street in London's renowned tailoring district which is now commonly known as Savile Row district. Through the years between 1880 - 1996 Dormeuil sets footprints all around the globe from Paris to Asia, China to Australia, and New York. In 1999 Fifth Generation, Dominic Dormeuil became chairman of the family group and launched new lines with Pashmina luxury fabric.
Since the very beginning, Dormeuil has always worked with leading tailors and fashion brands to find the most luxurious fabrics from all over the world. From acquiring Qiviuk from Greenland, Vicuña from South America, Linen from Europe, Cotton from Egypt, Mohair from South Africa, Taewit wool from Kyrgyzstan, Pashmina from Ladakh, Cashmere from Mongolia, Silk from Asia, and Merino from Australia and New Zealand; Just to name a few, Dormeuil has got it all. Recently, in 2011, Dormeuil launched "Jade" - combining an incredible fine wool with the gemstone, Jade. Needless to say, fashion couldn't exist without Dormeuil fabric.
The Dormeuil philosophy and culture is to always achieve innovative perfection. Dormeuil has worked with big brands like Chanel, Hermés, Christian Dior, Prada, Gucci, and Saint Laurent. Let us not forget back in the 1930s, Dormeuil launched numerous illustration campaigns to promote Sportex- 'The fabric of champions, the champion fabric'. The Sportex was introduced and worn by the 'Musketeers': well-known french tennis players René Lacoste, Henri Cochet, Jacques Brugnon and Jean Borotra.
After shearing and harvesting the fibers, a number of treatment steps have to take place to transform them into high-quality yarn to weave. From fiber to yarn: First, artisans sort each fiber depending on the fineness. Second, the fleece is washed to get rid of any impurities such as grease, dirt, and straw. Third, the fiber is separated, disentangled, and aired to give the carding strand where the blend of fibers are made. Fourth, the fibers are combed to align in parallel. Five, a continuous strand of clean fibers is added- this will be known as the "Top". Six, the strands are dyed in bulk prior to spinning. Lastly, natural fibers are spun to obtain a more durable continuous yarn, transforming natural wool fibers into a fine, smooth, compact yarn.
Once this process is complete the yarn then undergoes an entirely new process, From Yarn to Fabric. First, The House of Dormeuil designs a new fabric collection twice a year which is created by Dominic Dormeuil and his team of designers. Second, the yarn is warped at an even tension and in parallel in a specific order, a process known as drawing in. Third, the weaving takes place which is produced by interlacing warp (vertical) yarns and weft (horizontal) yarns at a specified frequency. Fourth, a very precise and intricate step to examine the fabric and repair by hand with a needle. Lastly, the raw fabric coming off the loom is transformed into finished fabric. Dormeuil combines traditional methods and innovative techniques for a soft finish and impeccable drape.
Experience the privilege of a Dormeuil Suit, tailor-made for you.