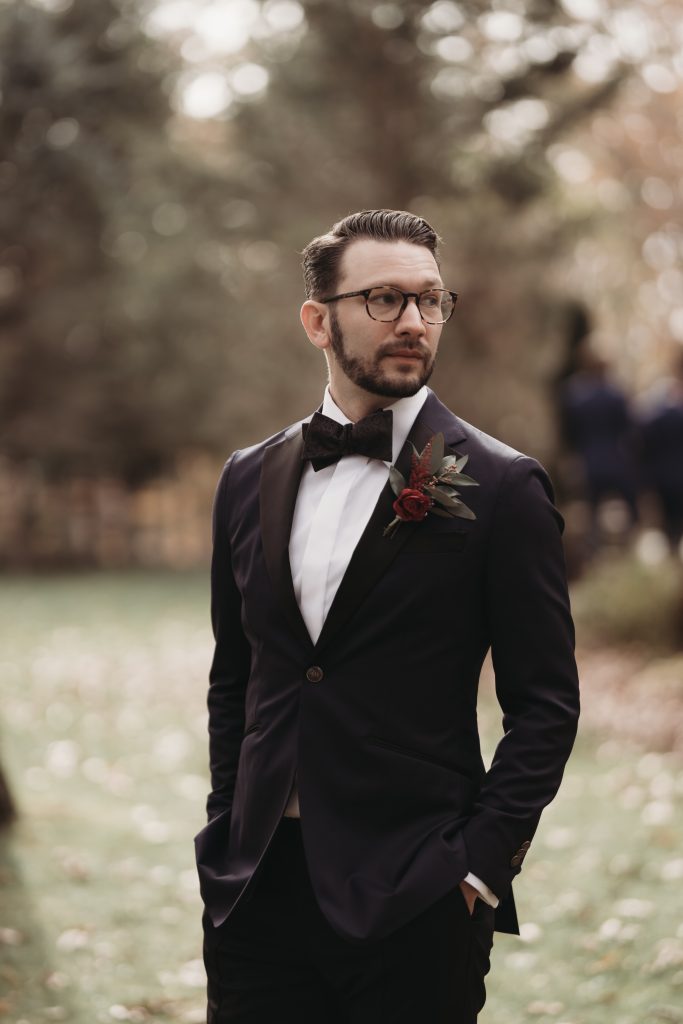 We'll Help You Look - And Feel - Your Best!
Our team of highly trained wedding tailors are experts at ensuring your wedding party is not only dressed to impress, but that the fit of each piece of clothing is perfectly tailored for the party member's body type and desired look.
Create A Synergistic Aesthetic For Your Big Day
Merriam Webster's dictionary defines synergistic as "relating to the interaction or cooperation of two or more organizations to produce a combined effect greater than the sum of their parts," and at Glenwood South Tailors & Alterations we think that's a perfect encapsulation of what we want to help you achieve. We'll help you make sure that each of your party's garments work together to highlight each individual, while also forming a gorgeous collective for the ceremony and photos.
We've got your groomsmen too!
I mean, after all, what's a wedding without a team! Glenwood South Tailors are proud to work with couples of all types. However, we are one of the few shops who can truly call ourselves experts in both men's and women's fashion; and this is particularly true for wedding attire.

Already have the grooms' suit picked out? Great, we're here to help ensure that it fits like it was made just for him. Don't have a suit for the groom or groomsman? We can, quite literally, create custom bespoke suits just for them. This means one-of-a-kind, handcrafted suits that your future husband can wear in the boardroom just as easily as your wedding day.