YOU'RE UNIQUE. WE MAKE SUITS DESIGNED JUST FOR YOU.
A bespoke garment is one that has been crafted almost entirely by hand based on a pattern made exclusively for the customer by a skilled cutter. It requires a series of fittings and is always fully canvassed. Its aesthetic details (and, to an extent, overall fit) are subject to the customer's preferences, and the only machine-work is done on long seams (such as trouser outseams) and facings.
Simply put, bespoke suits are the very best way to get a suit that is designed to meet your exact body type and specifications, while also ensuring that it meets your style expectations. Our expert team will walk you through caring for your new garment, and even show you the many ways that the Glenwood South Tailors & Alterations team will care for the garment free of charge in the future.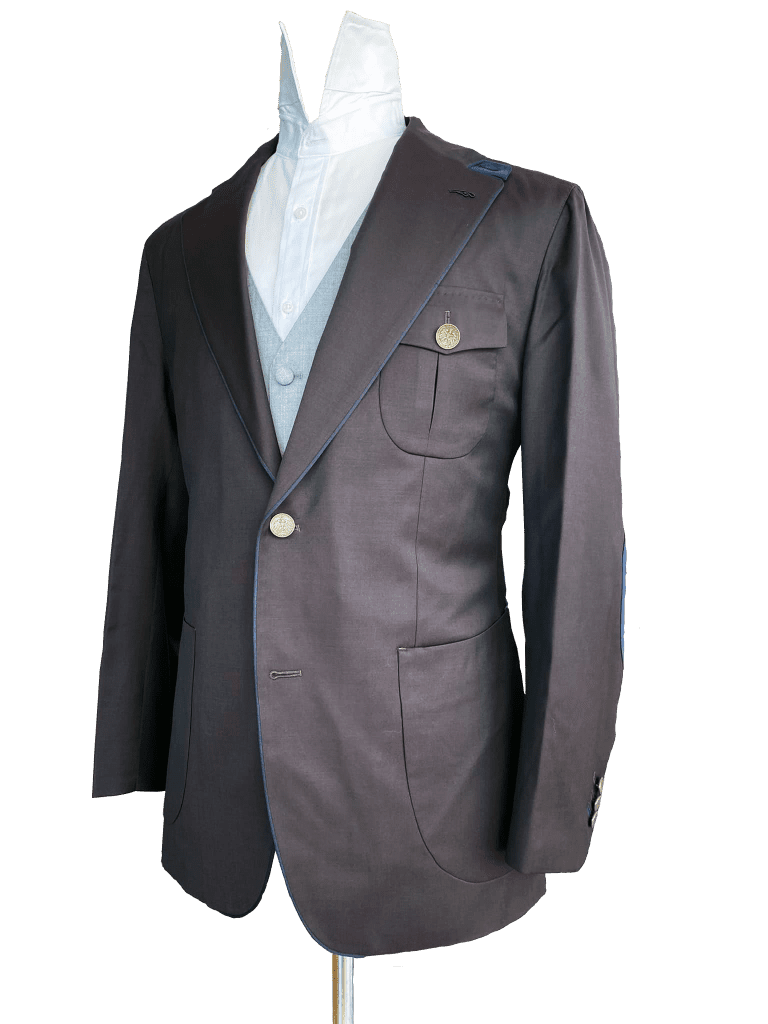 Why Choose A Bespoke Suit?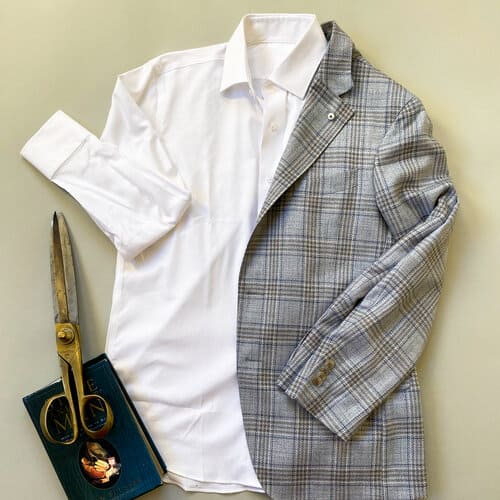 First, you're investing in a truly masterful fit. If you're investing in a garment for a grand occasion, why wouldn't you want something that works with your body, not against it? At Glenwood South Tailors & Alterations we walk through your goals in owning a suit that is unique to you; we take pride in having an educated eye to spot the little idiosyncrasies that make you unique and work to construct a garment that helps you make a lasting impression.
Second, we talk to clients all of the time who picked up a "Custom" suit at a national chain or a shop on the other side of the country and can't get the help they deserve in caring for their garment through ongoing alterations, dry cleaning, style advice for their suit as fashion trends evolve, replacing the lining, and more. That's why our team goes above and beyond to ensure that we're here to support you with free dry cleaning and tailoring for the life of the garment. Want to know if those new shoes go well with your bespoke suit, or if you should try a different tie or pocket square for an occasion? Drop by the shop or give us a call and we'll walk you through it. After five years is your bespoke suit showing any signs of wear and tear? Bring it by the shop and we'll recondition your suit so that it pops like the day you first wore it.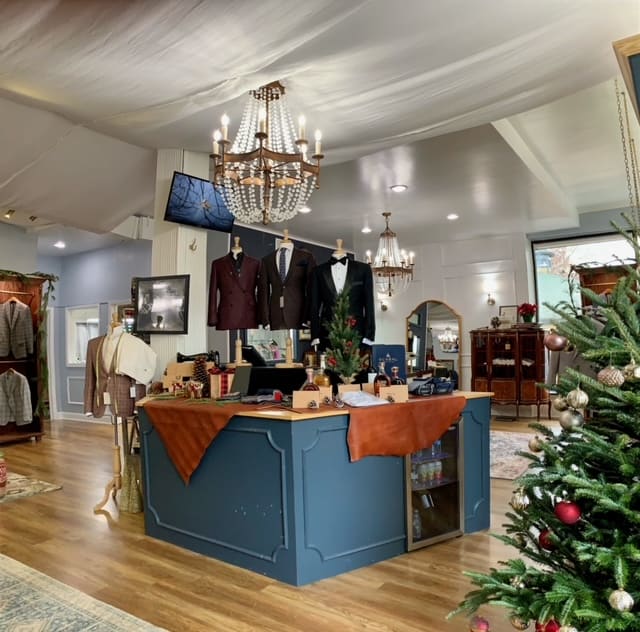 We've all heard the age-old adage "You get what you pay for." Well, it's an adage for a reason. Taking the time to work with a trained team and talking through your goals and the look you want to bring home brings dividends to friends of Glenwood South Tailors & Alterations every day; let us show you why.
Different bespoke houses will have different numbers of fittings, there isn't necessarily a set number. Bespoke suits are known for a perfect fit, and it's impossible to achieve that without a series of fittings. With that said, these three are the most common: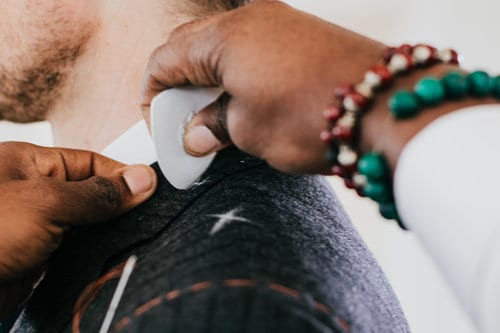 Scrap Fitting (second fitting)
This fitting serves as a first test for the paper pattern that the cutter created. A beta version of your suit (sometimes just the coat) is made out of "scrap" fabric, cheap stuff used so that the cloth you selected (which is likely pricey) doesn't get cut until the fit is more accurate.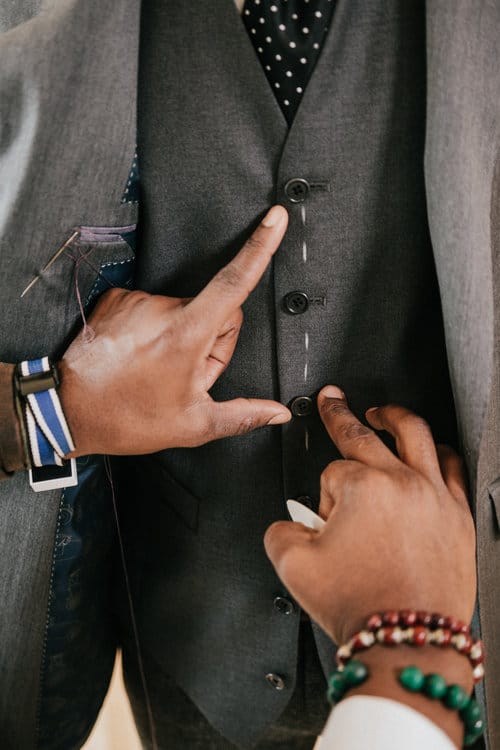 Basted Fitting
A mid-stage fitting that takes place a few weeks after the scrap fitting, your fabric has been assembled by hand at this point, using white basting thread. Everything is still adjustable at this stage.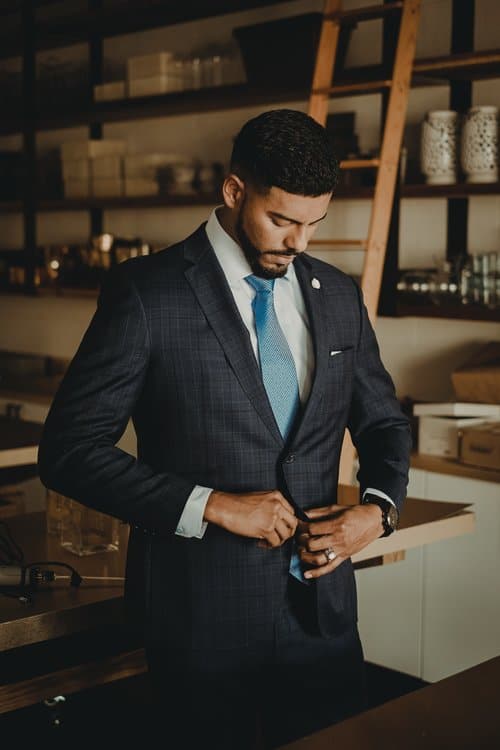 Forward Fitting
This is the last fitting before the final try-on/garment delivery. The garment is mostly finished and may require a few minor tweaks, but it's very close to perfect.